Director:Zak Hilditch .
Starring
. Thomas Jane, Molly Parker, Neal McDonough.
USA
. 1h 48m.
This hot and melting messy murder film is quite an interesting brooding moralistic thriller. At first the rocky love affair between Wilfred Jane) and his feisty wife Arlette (Parker) is something on parallel to a Tennessee Williams play, but it's no secret that he's planning to kill his wife for her land and cash, but it doesn't seem plausible until he slowly bullies his son, Henry into helping him hold her down and slit her throat in a torrid gurgling bloody mess. He disposes of her corpse down the well soon after then the rats appear, crawling in and out of her corpse, the scene shocks him but he has some cleaning up to do and a lot of police dodging, until the Henry discovers that his teenage true love is pregnant and he has to escape the town and the two go on the run leaving Wilfred alone on the farm with the ever present rats for company.
The film starts years after this macabre event, the aged Wilfred is sat at his writing desk confessing his past sins, as he's penning his letter, he's regularly interrupted by the gnashing teeth of rats in the walls, much like the cult classic Tell-tale Heart by Edgar Allan Poe, here is this thumping/scratching heart beat reminding him that he's a terrible human being, the conscious is now a physical element and preying on its victim. Along with the odd bite from the rodents, he is also visited by his decaying ghostly wife who departs the secrets of the dead to him, to pain him even more there's a beautiful line "she tells me only things a dead woman could know"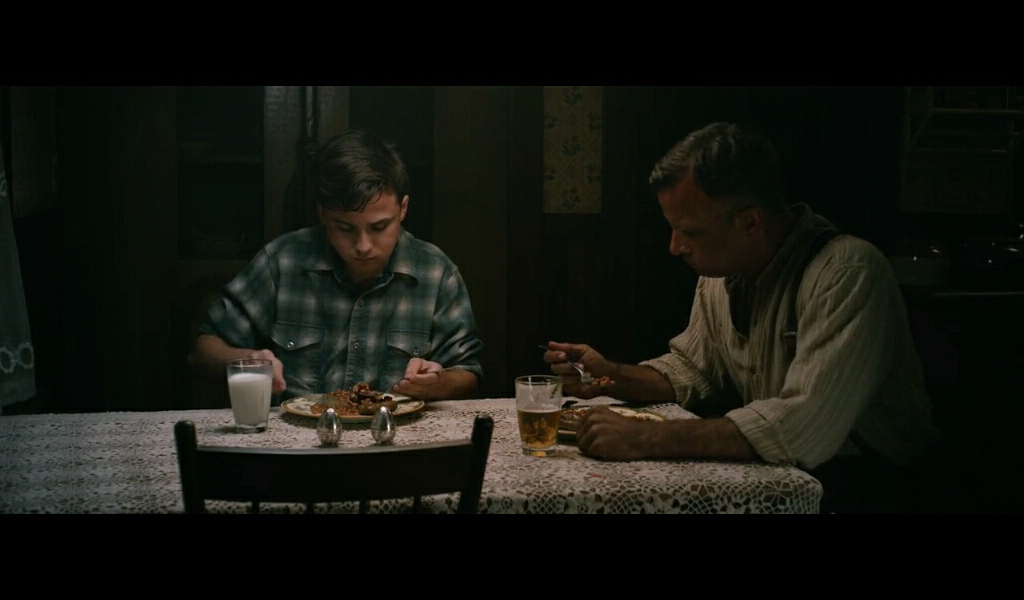 From the moment of the murder everyone's life turns into abject misery, the dead wife is left roaming the farm, which finally dawn on me that we have another female ghost that climbing out of a well, a nod to Sadako maybe? Wilfred is pained in every mental and physical way, the two kids who run away meet a depressing dead end Romeo and Juliet?, and their families pine themselves away, namely Neal McDonough who plays the fragile father of the teen girl whisked away by Henry. The moral of the story might be that crime doesn't pay, but it also screws you over for life.
Jane's drawl through the monologue is pretty authentic, at times it was such a raw accent I could have needed help by some subtitles, which is awesome I like the ambiguity, his acting is a little different from the norm, mostly because he's playing a victim and he's usually such a strong character but he embraces the change well, his performance is both convincing and resounds his strengths from roles like The Mist ().He's defiantly grown as actor, and after the more recent sci-fi failures it's great to see him getting gritty.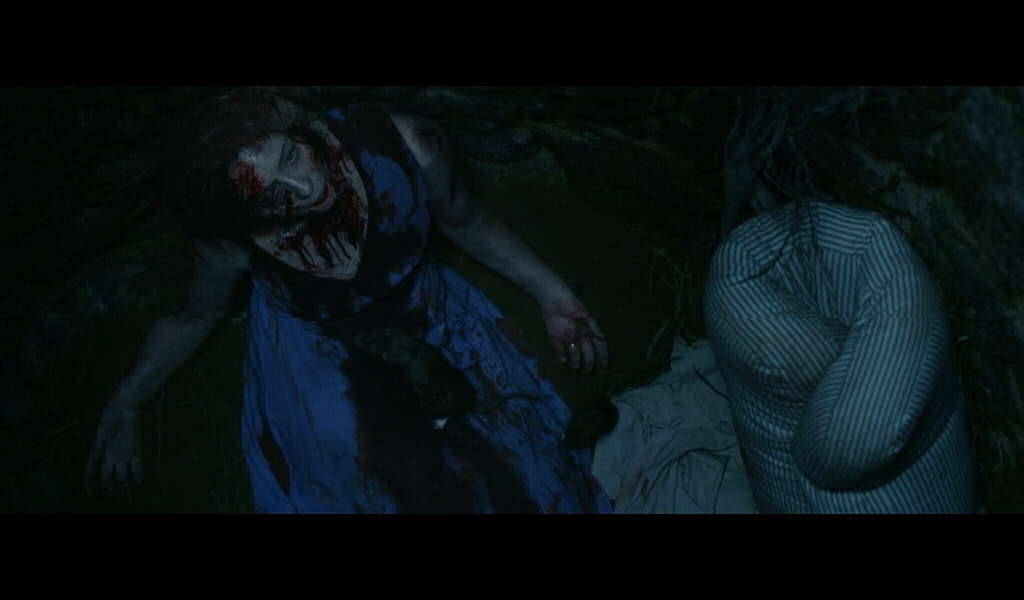 Amazon and Netflix are really starting to push boundaries with their movie productions, this one shows that it's not all about new technology and there is some firm storytelling and it doesn't take a miniseries to get it all out. On the whole it works as a tale of ghostly revenge and it's a dark curiosity that entices the viewer to sit back and watch the slow demise of the lead in the sweltering heat of the southern USA. While there are some scary elements it failed to maximise on these and really edge in some frights but it's a godsend that false jump scars weren't employed. It could have been a bit more mysterious in a "wtf silenthilleseque" but it remains a gripping drama with deep creepy undertones.
Rating 6/10
L – Regretful Murderers,
5s –Thomas Jane
Post Discussion