Director: Denar Ahmad
Starring
: Dar Salim, Stine Fischer Christensen, Roland M
ø
ller, Ali Sivandi
Denmark
1h 28m
Denmark has produced some amazing gritty gut wrenching crime thrillers over the years, but this one really stands out on the international scene with it's ultra-modern approach to filming but the story remains so very familiar.
After migrating to Denmark Zaid (Salim) becomes a successful surgeon with a child on the way his life is bliss, on the flip side his younger brother has fallen in with a bad crowd and after a botched bank robbery he is left short of cash and needs help. Zaid has had enough of handing out cash and refuses to help his brother one more time and during a painful altercation he tells his brother to leave, the following day he's pulled away from his work as his brother had been admitted to the emergency room, but there's nothing they can do for him, after informing his parents he oversees his brother's life support being switched off. After the funeral be becomes obsessed with that happened to his brother, going back to his boxing training he uses both mind and body to infiltrate the criminal underground to get revenge.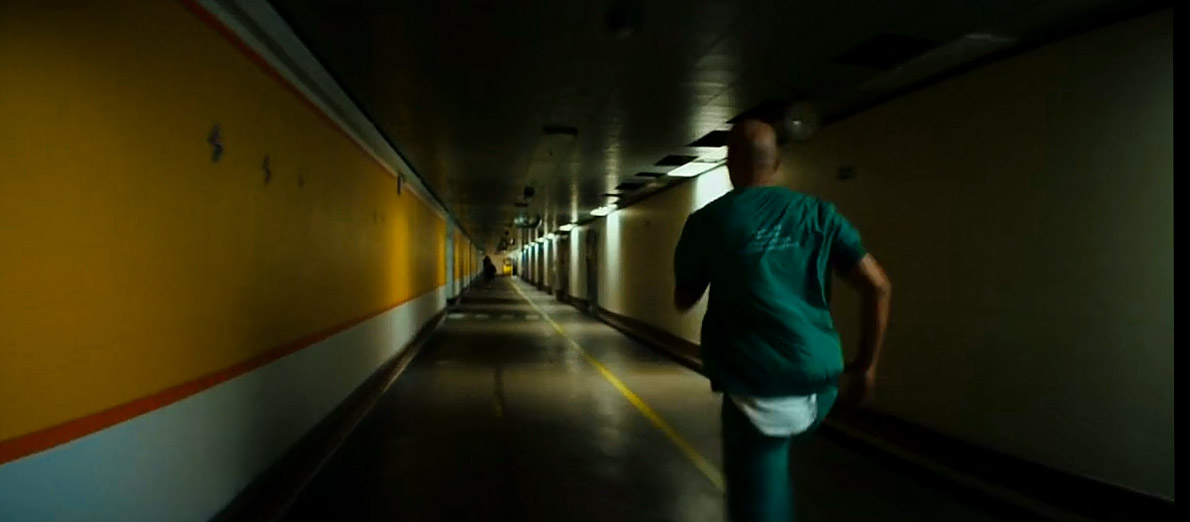 It's a slow process, at first he tries to talk with people, not really thinking anything through, the path forward pretty much closes down around him, Zaid is from a very different world of reason and logic, but he soon wises up and becomes a devious mastermind. Watching this process of surgeon, pillar of the community turn into someone much darker and ferocious in his head on approach is dark but he always has some restraint, a contender for a Danish Bond, smart and sophisticated by don't get on his bad side. His wife is not willing to suffer his gladly and puts up a fight when she notices her husband acting strange. This division in the future parents is awkward, he doesn't let her in on what he's doing, probably protecting his child's future or just from the guilt that he could have prevented all this, but the wedge that forces itself between them is large and shatters the relationship. He becomes a whole new man, secretive and distracted by the day to day, but very committed and determined with his night time efforts in finding his brothers killer.
Salim had to take kickboxing lesson in order to prep for this films action scenes, and the training from Lars Krusaa really paid off in the rough beat downs he goes through in the closing of the movie. The action scenes are well choreographed, really on par with any Hollywood production but the violence isn't built upon, while it's graphic it doesn't distract from this foul revenge thriller, the gangs are all from "the home land" along with Zaid and his late brother and yet they fight among each other with little regard for life. Personally I was expecting a bit more of a race war kick off at some point, but the film stands as a immigrant movie in Europe, it could be anywhere, and it is strange that the race card wasn't played and Zaid travels down an almost respectable downward spiral. Each step of the way he helps a lot of people from dying, I guess the hypocritical oath still stands but the vivid ass kicking ending is tipped with a touch of sentiment as the film closes, leaving me wanting to see what could happen next.
Rating: 8/10
Related: Pusher (1996)
L: A-Z of Danish Films, Crime thrillers, Revenge Flicks, Kill my Brother and Prepare to DIE!